48w x 18d x 36 tall. $7,500. Embossed and painted steel panels.
Inside is finished with the lighter shade of blue and one adjustable shelf.
Robert (Bob) Balser passed on January 4th aged 88. Bob along with the late
Jack Stokes were the two immensely talented Animation Directors on the 1968 film
Yellow Submarine. This piece is dedicated to them.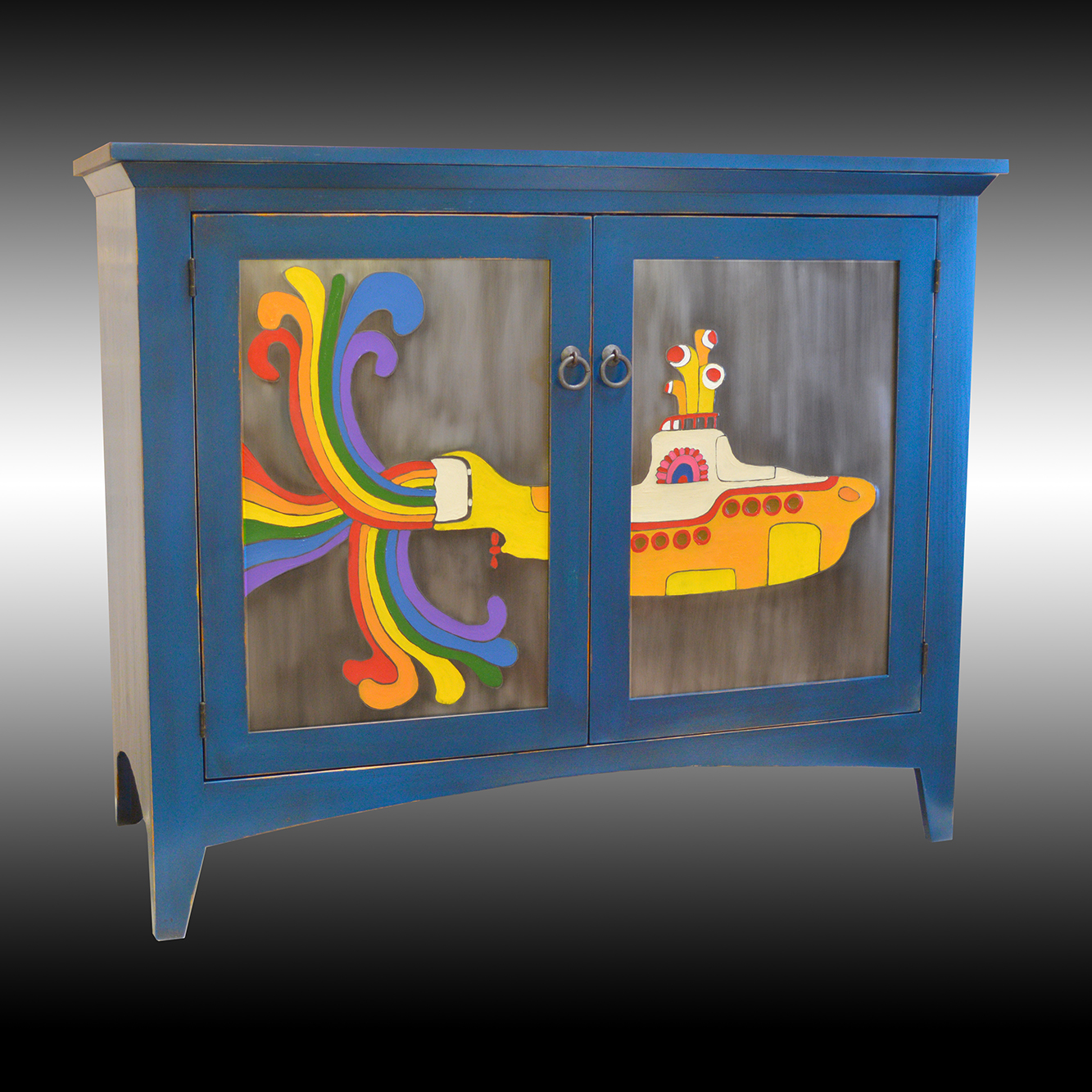 Just Arrived-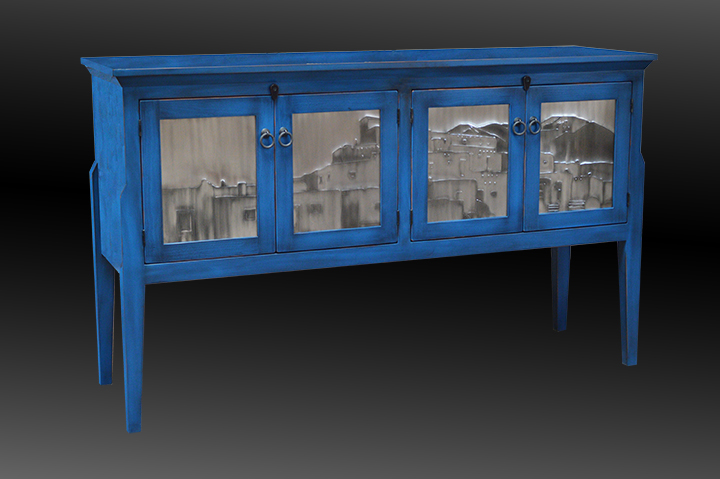 The Taos Pueblo embossed in tin-plated steel.  $4200
60 x 18 x 36″  wood, iron, tin panels, with 2 adjustable shelves inside a divided
satin black interior.  (sold)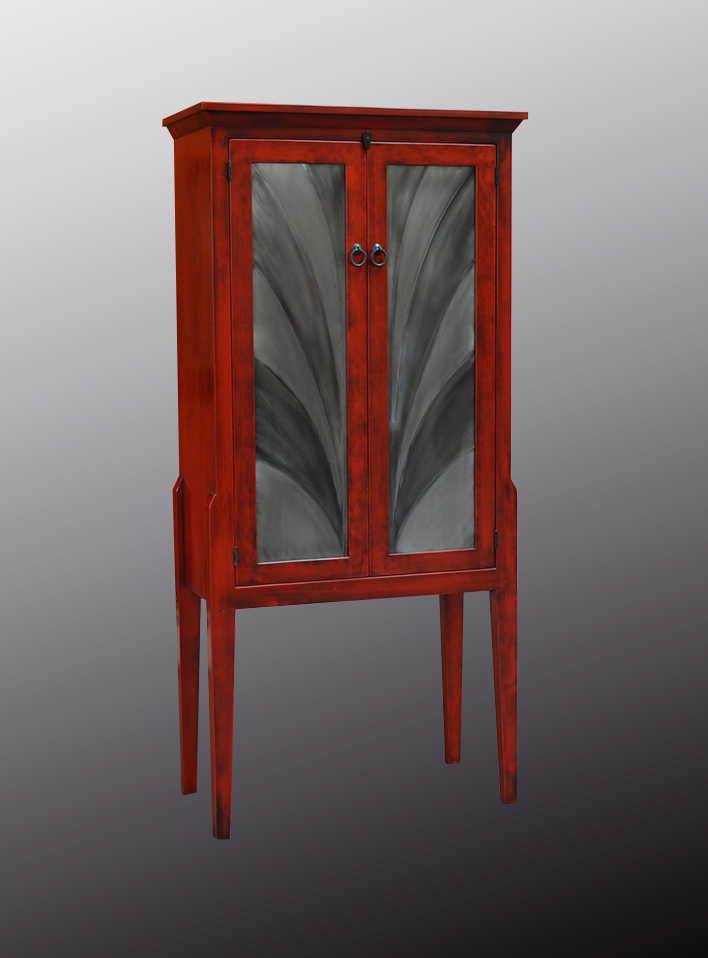 Inspired by Taos and Art Deco, the first 2-door, tall NM Deco cabinet. $3200
Earthy red with a dark chocolate glaze. It is 29w x 15d x 62″ tall
with 2 adjustable shelves inside a satin black interior.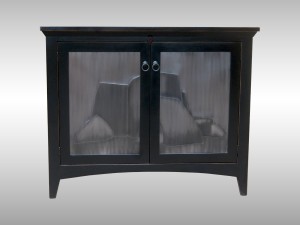 San Francisco de Asis Mission Church embossed in tin-plated steel.  $3400
48 x 18 x 38″  wood, iron, tin panels  (sold)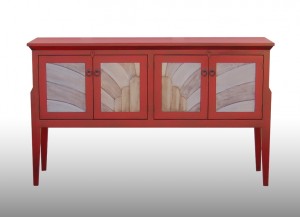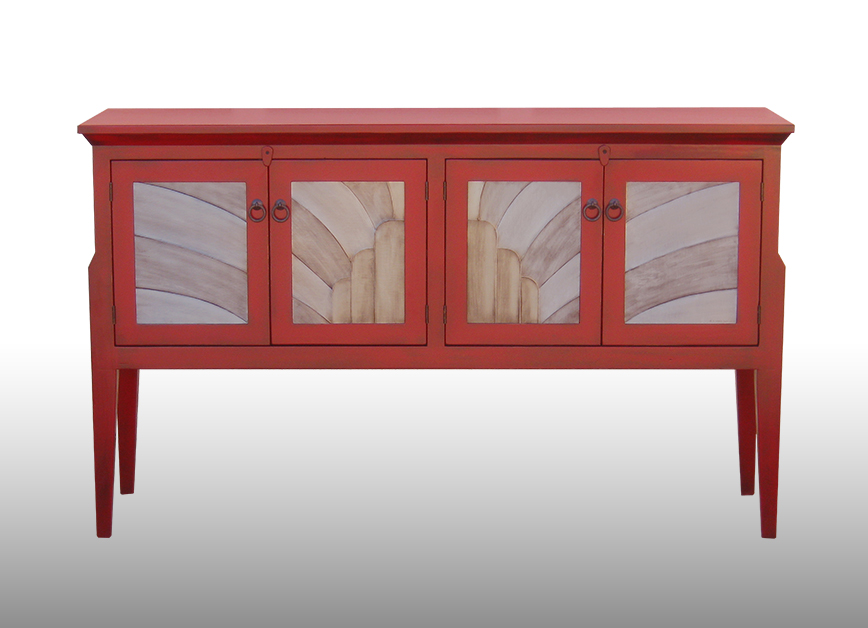 Inspired by the Chrysler Building in NY City.  $4200
60 x 18 x 36″  wood, iron, tin panels (sold)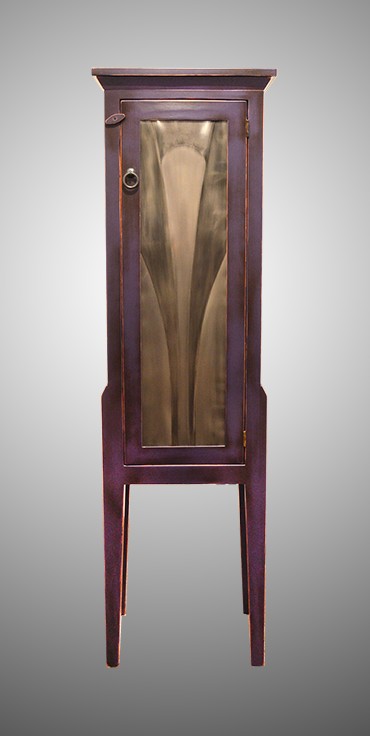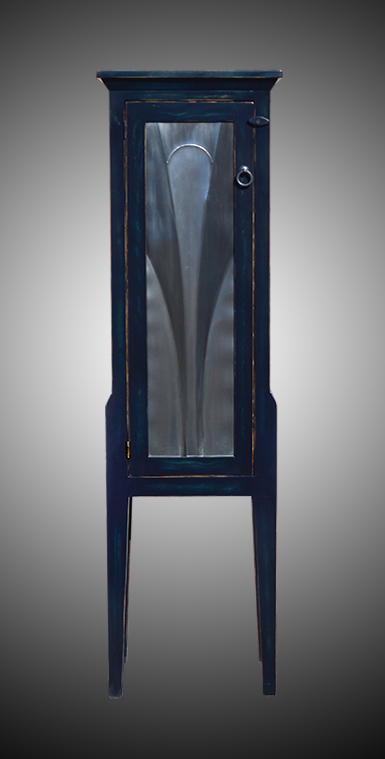 Taos Deco  $1650
17 x 14 x 60″ wood, iron, tin panels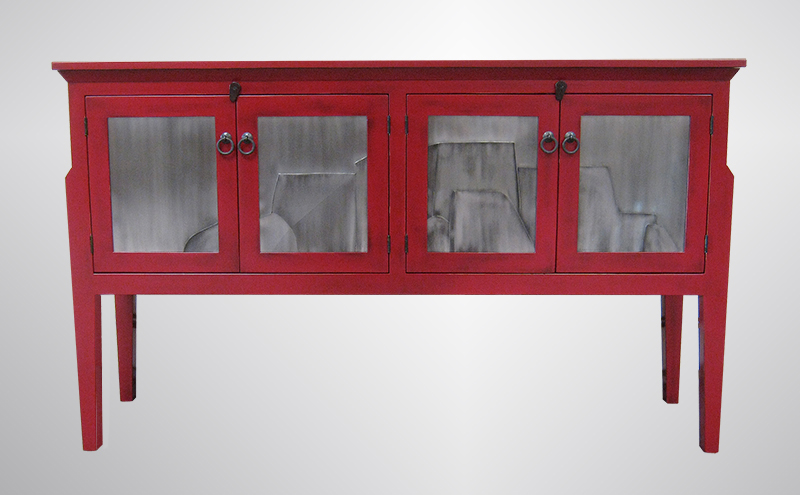 San Francisco de Asis Mission Church embossed in tin-plated steel.  $4200
60 x 18 x 36″  wood, iron, tin panels